Double Acting Hydraulic Cylinder,High Quality welded hydraulic cylinders series.Professional and thorough analysis and design to all kinds of oil cylinder through High-tech means
B.Unique production process and management methods
C.Imported cushion,sealing element,oil pipe and other components
D.Holds Many Patents,High quality, high reliability, high service life.


Basic parameters

Bore: Φ32mm,Rod: Φ20mm,Stroke: Φ125mm
Working pressure: 16Mpa
Test pressure: 24Mpa
Temperature: -10℃- +80℃
Transmission media:mineral hydraulic oil
Seals: Parker

All dimensions can be customized according to requested inquiry.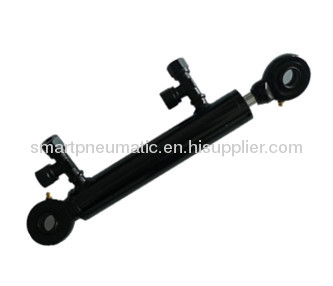 We have technology terms and can design drawing according to provided information for your review.
We are solding our products to nearly the whole global.
Appreciate for your kind help, we will be able to offer you the correct and exact quotation as soon as we got
your inquiry.Thank you!

We are China Oil Cylinder manufacturer offer best Oil Cylinder OEM, ODM,service.


We are China welded hydraulic cylinder manufacturer offer best welded hydraulic cylinder OEM, ODM,service.
Attention:
1. We have special departments to ensure that no strict quality control any quality problem before delivery.
2. 2.Carefully check goods size table and product specifications. Please check detail with customer service before buying .
3. 3. Receiving or take the goods, please sign the bill after the first inspection, if have damaged items, or a few goods phenomenon, please do not sign, the first contact with the customer details and make logistics company personnel or personnel in proof of delivery after processing, or receipt of any problems after the Seller shall not be held responsible.
The information about our company:
NINGBO SMART PNEUMATIC CO LTD is specialized in manufacturing all kinds of hydro pneumatic components, aluminum parts and plastic parts. Our main products are including pneumatic cylinder, (air cylinder), solenoid valve, air filter, air regulator, air lubricator, pneumatic fitting, hydraulic fitting, tubes, muffler (silencer) etc

NINGBO SMART PNEUMATICS' sprit:
we will give you the best quality, the competitive price, the quick delivery, the perfect service. Our goal to customers is "Always Smart Solution for your Automatic System."

NINGBO SMART PNEUMATIC hopes to work together with you, developing in parallel!