Pneumatic Valve- for High Temperature and Pressure Used
Description
SMT520 Pneumatic Valve- for High Temperature and Pressure Use
SMT520 series of control valve for high pressure and high temperature. Medium temperature up to 180 deg.

Operating pressure up to 5Mpa

Piston type structure, smooth starting, high reliability.
Model SMT520 Pneumatic Valve- for High Temperature and Pressure Use

Name: SMT520 SERIES

Feature

note:add suffix C for normally open solenoid valves.

Media temperature up to 180

Operating pressure up to 5Mpa

Idea for fluid media with kinematic viscosity <=1mm2,including water,gases,acetylene,liquefied gas

Coil:Encapsulation with thermoset plastics.

Electric connector with IP65,complying with ISO standard ,wide interchangeability




Technology Parameter

Model

Orifice Size

Port Size(G)

Working pressure

Ambient Temperature

Medium Temperature

KV Value

Power Consumption

Change Frequency

Power,

(mm)

(MPa)

()

()

(m3/h)

AC(VA)

DC(W)

(Hz)

Voltage

SMT5201001

1.2

G1/8

0~1.6

-20~+55

0~+180

0.12

14

8

1

AC:50Hz

SMT5201002

2

G1/4

0~1.0

0.16




SMT5201003

3

G1/4

0~0.6

0.23

24V,36V

SMT5201008

13

G1/4

0.3~5.0

-20~+55

0~+180

3.6




SMT5201010

G3/8

110V,220V

SMT5201015

G1/2

0.5




SMT5201020

25

G3/4

0.3~3.5

11

DC:

SMT5201025

G1

24V,12V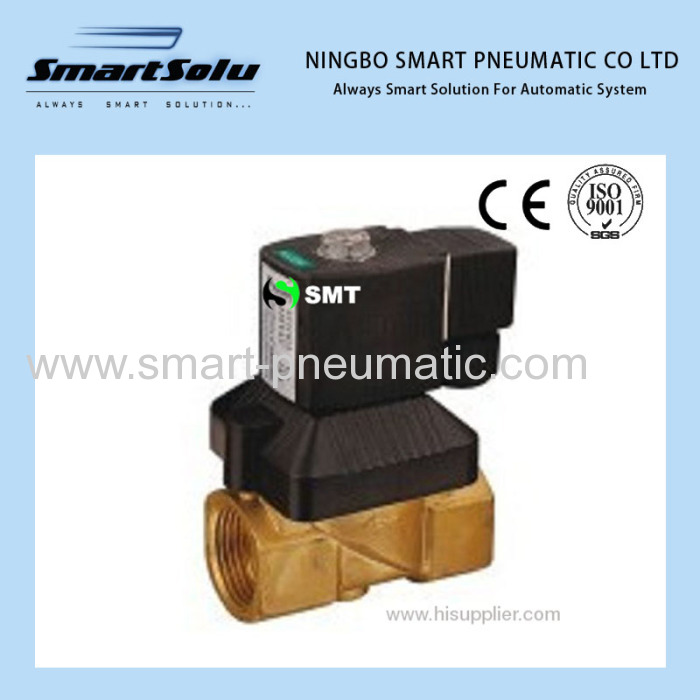 company frofile
Our company is specialized in manufactuing all kinds of valves,hydro-pneumatic components,alumium parts and plastic parts.Our main products are including pneumatic cylinder,solenoid valve,air filter,air regulator,air lubricator,pneumatic fitting,hydraulic fitting,tubes etc.as below;

*ISO Standard Cylinder:DNC/SI(ISO6431&6432)
*Standard Cylinder:SC/SU,
*Mini Cylinder:MAL,MA,,MI,CJ2B,CDM2B
*Compact Cylinder:SDA,CQ2
*Cylinder:CU,TN,STM,MGP
*Solenoid Valve:3v1,3v,4v,4M,3A,4A ,etc
*Air Source Treatment Unit:A,HA,HNA,T,A/B,etc
*pneumatic accessories:fitting,hand valve,muffler,tube,pressure switch
NINGBO SMART PNEUMATICS' sprit:
we will give you the best quality, the competitive price, the quick delivery, the perfect service. Our goal to customers is "Always Smart Solution for your Automatic System."

Why choose us?


(1) Quality, we only produce top-level quality products, we promise that all of our product's raw material are first class, and good quality system controls, so our goods' quality is very good.

(2) Price, our policy is that "Win-to-Win". That means in view of our long-standing business relationships, we only take small profit to help you for the marketing.

(3) Delivery, we alway have some products in stock, so we can complete the delivery within the time stipulated before.

(4) No MOQ, I think it is an attractive condition to some of you who have no big demands for each items temporarily.