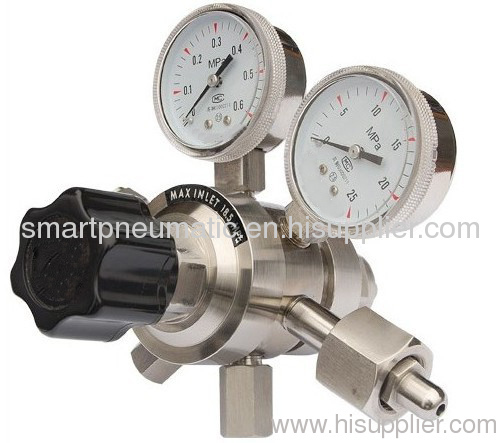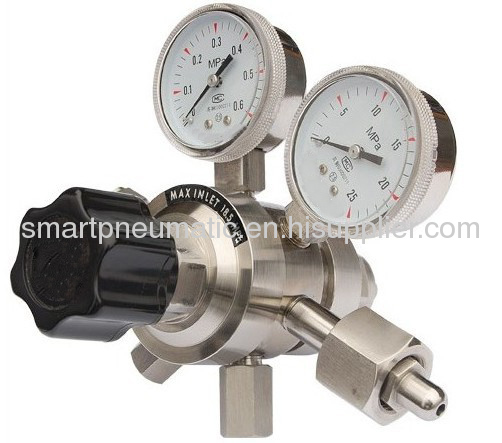 Material can be stainless or brass.
1. Material selection of quality 316L stainless steel, especially suitable for corrosive gas.
2. The product is designed for single stage type structure, precision is reasonable, handsome in appearance, convenient various corrosive and non-corrosive gas replacement.
3. Particularly suitable for output pressure precision control equipment and instruments for use.
4. The product is provided with a safety device, safe use.
5. Diaphragm are stainless steel corrugated diaphragm, to ensure that the voltage stabilizing precision and gas from pollution.
6. The characteristics of pressure, flow characteristics than the conventional pressure reducing valve.
7. The product can be matched gas chromatograph, and at the same time some instrument used for parallel operation.
8.Products can be connected to the cylinder or attached to the panel and fixing rack for use, input, output nozzle, joint in accordance with customer demand matching.